Yummy :p...
Melaka is
famous
for its
chicken rice balls
. In case you are wondering what is chicken rice balls, well, it is almost the same as conventional chicken rice sold elsewhere but the rice is made into shape of balls. Nowadays, the rice balls are made using machine to compress and shape it.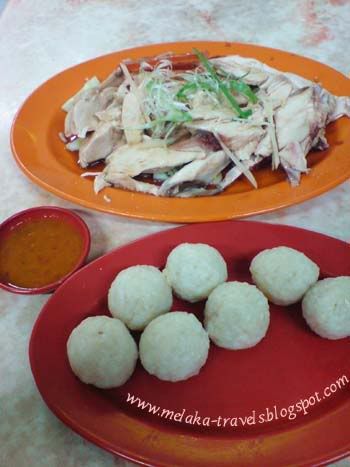 This is what you'll get if order chicken rice ball for 1 person
The most
famous chicken rice shop
is located in
Jonker Street.
However, according to my taste bud, it is not the best one in Melaka :P. On of my favourite place to savour Melaka chicken rice ball is located in Melaka Baru and the stall name is "
Huang Chang Chicken Rice Restaurant
". This chicken rice shop is a excelent example of a place where we can find
cheap but nice food
. No kidding, the taste is superb but the price is
cheaper
compared to other chicken rice shop else where.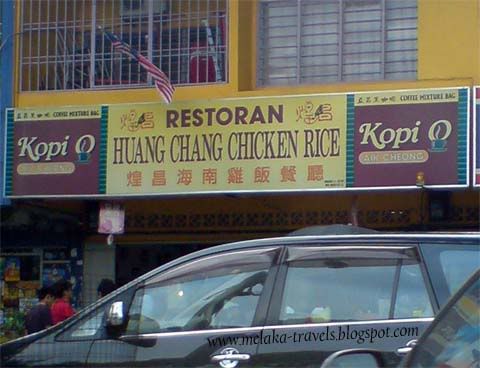 Here's the shop signboard. If you look closely, you can see the crowd standing outside the shop. Usually on weekends, you'll need to wait for awhile to get a seat.


Price:
Whole chicken:RM17

Half chicken: RM8.5o

Chicken rice ball: Rm0.15 each

If order for 1 person to eat ( 1 set include 7 chicken rice balls and a plate of salt steamed chicken) : RM2.30 (cheap, rite)

Address:
Huang Chang Chicken Rice Restaurant
BB-376 Taman Melaka Baru,
Batu Berendam,
75350 Melaka

Tel: 06-3170299

Here's the map for easy navigation: