Wanton noodles or wantan mee
is normally what I order when I can't decide what I want to eat(but only applicable in Melaka...below is the reason :D). Wantan noodle one of my all time favourite food since small. Especially the
version in Melaka
. In Melaka, the wanton mee is more spicy because they usually put a
little bit of chili paste
and
mix it
together with the mee or noodle.
However in
other parts of Malaysia, such as KL
, the wanton noodle is a little
different
. They usually use
roasted pork
instead or
'Char Siew'
, the noodle sauce black in color, no minced pork and ultimately, they don't mix the chili paste with the noodle. Almost gave me a culture shock when i ate my first wanton mee there, haha. But i do think that the roasted pork they use tasted much nicer compared to 'char siew', but that's all. If i have to eat wantan mee from other place than in Melaka, i usually take more
pickled green chili
to add the spiciness to the dish. Luckily, all version of wanton mee have the pickled green chili :D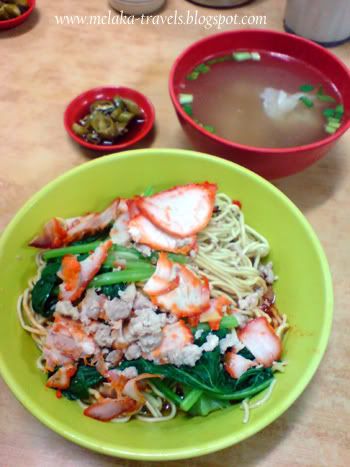 Simply delicious
Yesterday, I went to a
Wantan mee restaurant in Bukit China
. My dad claims that they serve the
best Wanton mee in Melaka
and really, the taste and texture of the noodle beats lots of their competitors hands down. The restaurant usually
flocked
with customers during
weekend
and their
service is quite be slow
during that time. We had to wait a few minutes for them to take order from us(after being seated) and another 20 minutes before being served. Other than that complain :P, the food is good.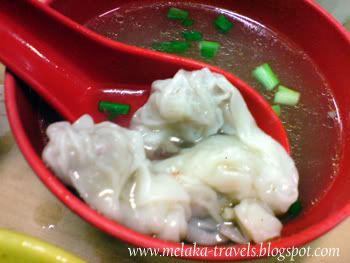 1 bowl has 3 wantons
Price: RM2.50(small), RM3(medium), RM3.50(big)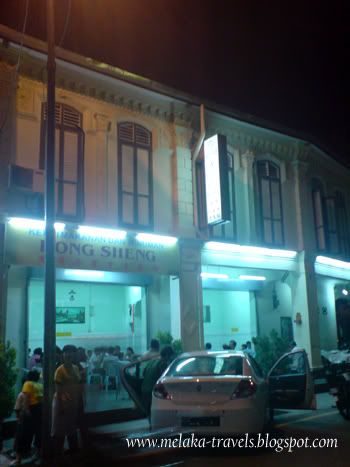 Bukit China Wan Tan Noodle Shop